p. (208) 343-1000    |    e. bartlett@nbmlaw.com    |    vcard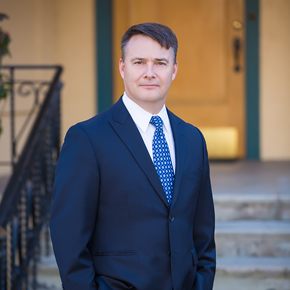 Michael Bartlett is a partner in the firm and a past President of the Idaho Association of Criminal Defense Lawyers. His primary focus is criminal defense. Mr. Bartlett defends clients charged with all manner of offenses from misdemeanors to the most significant and complex felonies. While he has represented a number of high profile clients, Mr. Bartlett knows every client and case is important.
Mr. Bartlett is a native of Idaho. He received a Bachelor of Science degree from Willamette University in 1992 and his Juris Doctor from the University of Idaho College of law in 1996. He was the Managing Editor of the Idaho Law Review. After completing a two year clerkship with the Honorable Karen Lansing, Chief Judge of the Idaho Court of Appeals, Mr. Bartlett entered private practice.
Mr. Bartlett is listed in Mountain States Super Lawyers Magazine and has been identified in the publication as a Rising Star. He is also listed in Best Lawyers in America for Criminal Defense and DUI litigation.
Mr. Bartlett is a staunch advocate for individual and civil rights. As a law student he interned for the National Rifle Association at its headquarters in Falls Church, Virginia. Since becoming a lawyer, he has volunteered countless hours with the Idaho Affiliate of the American Civil Liberties Union as a member of its Legal Panel, its Board of Directors and currently as its President.
Mr. Bartlett served on the Board of Directors for Idaho Legal Aid Service Inc., an organization whose purpose is to provide legal representation and community education to low income Idahoans, from 2000 through 2003. He was appointed to sit as an attorney member of the Fourth Judicial District Magistrate Commission three times, and participated in the selection of most of the Magistrates currently serving in Ada County.
Mr. Bartlett was a member of the Justice Reinvestment Working Group appointed by Governor Otter in 2013 which studied Idaho's probation and parole system and made the recommendations for reform which were enacted by the legislature in 2014. He currently serves on the Idaho Supreme Court Advancing Justice Committee. Mr. Bartlett was an Adjunct Professor at Boise State University where he taught Evidence Law and he is frequently asked to lecture to lawyers, students and community groups on legal topics.
Practice Areas:  Criminal Defense
Criminal Litigation, Appellate Litigation, Post-Conviction Proceedings, Parole Proceedings
J.D. University of Idaho, College of Law, 1996
B.S. Willamette University, 1992
Bar Admissions: Idaho 1996; U.S. District Court (Idaho) 1996