p. (208) 343-1000 | e. dnevin@nbmlaw.com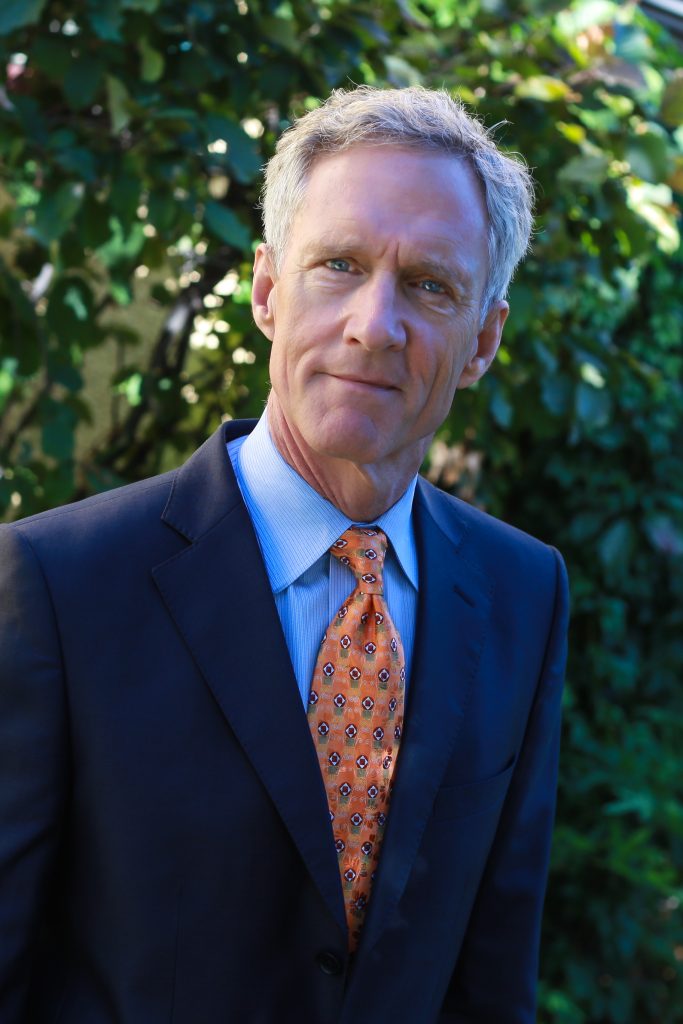 David Nevin has defended criminal cases throughout the United States for more than 40 years, with particular emphasis on cases implicating issues of civil rights and government overreaching, including the 1993 Ruby Ridge case, and the 2004 terrorism prosecution of a Saudi Arabian graduate student, Sami Omar Al-Hussayen.
Between 2008 and 2019 Mr. Nevin served as government-appointed lead defense counsel for Mr. Khalid Shaikh Mohammad in his capital prosecution at Guantanamo Bay, Cuba arising from the attacks on New York and Washington, D.C. occurring on September 11, 2001 (he continues as detailed defense counsel after retiring as lead counsel).
In 2008, Mr. Nevin joined with legendary trial lawyer Gerry Spence in the successful defense of Geoffrey Fieger, a prominent and outspoken Detroit trial lawyer. Mr. Fieger was charged in a vindictive political prosecution with violation of campaign finance laws. In a 2-month trial in the spring of 2008 in Federal District Court in Detroit, Mr. Fieger was acquitted of all charges.
In 2021, Mr. Nevin was honored to become the first graduate of the University of Idaho College of Law to deliver the annual Bellwood Memorial Lecture. He received the Idaho State Bar's Distinguished Lawyer Award for 2008. The award is made "in recognition of your years of service to the public and the legal profession of the State of Idaho." He was also honored to serve as commencement speaker for the University of Idaho College of Law's Class of 2005. He received the Clarence Darrow Award from the American Civil Liberties Union of Idaho for his defense of Sami Al-Hussayen.
Alfredo Arcangeli – Personal Fitness Coach winstrol for sale choreographers and fitness summer 2021 – ads foggia
Mr. Nevin is a founder and past President of the Idaho Association of Criminal Defense Lawyers, and is the namesake of its Nevin Professionalism Award, which the organization awards annually to a criminal defense lawyer who has advanced the ideals of the profession. Mr. Nevin has twice received the organization's President's Award for outstanding service to criminal justice.
Mr. Nevin is also a Fellow, and a former Idaho State Chair, of the American College of Trial Lawyers, serves as an Adjunct Professor of Trial Practice at the University of Idaho College of Law, was a founding Board Member of the Idaho Innocence Project and served on the Board of Advocates for the West, a nonprofit conservation law firm using environmental laws to protect the West's rivers, public lands, and wildlife. He also serves on the National Security Committee of the National Association of Criminal Defense Lawyers. Mr. Nevin is a frequent lecturer and author on issues involving trial practice, criminal law, and civil rights.
Mr. Nevin's defense of Mr. Mohammad is discussed in the book "The War in Court," by Lisa Hajjar (U. Calif. Press, 2022). His defense of Allan Elias in an environmental crimes case is discussed in the book "Cyanide Canary," by Hildorfer and Dugoni (Free Press 2004). His defense of Mr. Al-Hussayen is discussed in "American Islam: The Struggle for the Soul of a Religion," by Paul M. Barrett (Farrar, Strauss & Giroux 2006) and in "Taking Liberties: The War on Terror and the Erosion of American Democracy," by Susan N. Herman (Oxford University Press 2011). His work in the Ruby Ridge case has been discussed in "Every Knee Shall Bow," by Jess Walter (Regan Books/Harper Collins 1995), "Ambush at Ruby Ridge," by Alan W. Bock (Dickens Press 1995), and in "The Devil's Advocates," by H. Mitchell Caldwell (Scribner/Lisa Drew Books 2006).
Mr. Nevin is a Top 75 Mountain States Superlawyer, has been named one of the top 500 lawyers in the country by Lawdragon Magazine for ten years, is listed in Best Lawyers in America for criminal defense, and enjoys an AV rating from Martindale Hubbell.
Mr. Nevin graduated from Colorado State University with a BA in English Literature in 1974, and from law school at the University of Idaho in 1978. After law school he served as an Instructor of Law at the University of Toledo College of Law in Toledo, Ohio, and as a law clerk for the Hon. Jos. J. McFadden, Justice of the Idaho Supreme Court. He was a deputy Ada County Public Defender in Boise, Idaho before forming his present firm in 1983.
Mr. Nevin is admitted to practice before the Idaho State and Federal Courts, the Second and Ninth United States Circuit Court of Appeals, the United States Supreme Court, and various federal district courts around the country. Mr. Nevin is a member of the pool of qualified civilian defense counsel admitted to practice before the US Military Commissions at Guantanamo Bay, Cuba, and holds a TS//SCI security clearance.