p. (208) 343-1000 | e. smckay@nbmlaw.com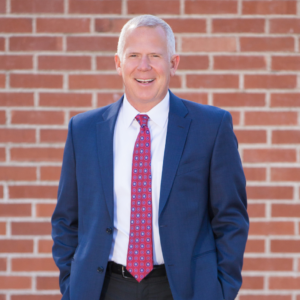 Scott McKay has appeared in state and federal courts throughout Idaho and the United States over the last twenty-eight years. He is a lawyer that fights for his clients and as a result, he has obtained acquittals in a number of significant criminal trials as well as multi-million dollar settlements and recoveries in civil cases. In 2016, the Idaho Supreme Court affirmed a $3.79 million dollar jury verdict in favor of his client in a wrongful death case.
Mr. McKay is a fellow in the American College of Trial Lawyers. He has an AV rating, the highest rating available from the Martindale-Hubbell lawyer rating service. A managing partner of a law firm that reviewed Mr. McKay for this service wrote:
"Scott McKay has earned the highest rating you can provide him, as he is an exceptionally skilled, highly ethical, and exceedingly effective advocate for his clients."
The Idaho Statesman has described Mr. McKay as "one of Idaho's best lawyers…." He has been selected by his peers each year since 2001 for listing in Best Lawyers in America which named him Lawyer of the Year in Boise for criminal defense in 2015 and again in 2020 and Lawyer of the Year for white collar criminal defense in 2016, 2020 and again in 2022. Mr. McKay has been listed in Mountain States Super Lawyers Magazine each year since it was first published in 2007. This publication features the top 5% of lawyers in Nevada, Utah, Montana, Idaho and Wyoming. Mr. McKay is a past recipient of the Clarence Darrow Award from the Idaho ACLU and the Gargoyle Award from the Idaho Association of Criminal Defense Lawyers.
Practice Areas
Court Admissions
Idaho
U.S. Supreme Court
U.S. Court of Appeals for the Second and Ninth Circuits
U.S. Military Commissions (Guantanamo Bay, Cuba)
U.S. District Courts (throughout the United States)
Judicial Clerkships
Idaho Supreme Court, 1990-91, Justice Byron Johnson
Idaho Supreme Court, 1992-93, Justice Linda Copple Trout
Education
Gonzaga University School of Law, magna cum laude, 1990
Whitworth College, cum laude, 1986
Professional and Community
Board of Directors for Federal Defender Services of Idaho, Inc. (2013-2022, President 2017-2021)
Judicial Fairness Committee, Idaho State Bar
Technology and Electronic Records Committees, Idaho Supreme Court
Access to Justice Idaho Leadership Committee (inaugural committee 2014)
National Association of Criminal Defense Lawyers (NACDL)
National Security Committee, NACDL
Idaho Association of Criminal Defense Lawyers (lifetime member)